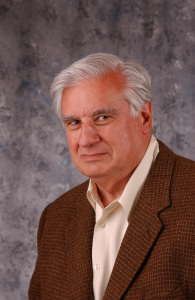 The Italian American Veterans Museum is proud to announce that it will present our founder, Anthony J. Fornelli, with a Lifetime Achievement Award at a testimonial dinner in June.
There is no worthier recipient of this award than Tony. He has served at various levels of government; presided over half a dozen non-profits; raised or donated millions of dollars for charity; and earned nearly a dozen local, national and international honors.
Click here to find out more about Tony's remarkable career.
Click here for a downloadable flyer with details about the event.
Here's how you can take part in this very special occasion:
ATTEND THE EVENT — Tony will be honored on Thursday, June 8, at the Donald E. Stephens Convention Center in Rosemont. Festivities will begin at 6:30 p.m. with a sumptuous dinner buffet and open bar and conclude with a multimedia testimonial and award ceremony at 8 p.m. emceed by legendary entertainer Tom Dreesen. The donation per ticket is $125.

PURCHASE A PAGE — That evening, Tony will be presented with a celebratory book containing congratulations and reminiscences from colleagues, family members and friends. The book will serve as a cherished memento for Tony, a lasting testament to his many friendships and a crucial fundraiser for the museum. (Details will be provided after your purchase is made.) The donation per page is $100.
BECOME A SPONSOR — You can provide major financial assistance to the Italian American Veterans Museum by becoming a sponsor of the event. Sponsorships are $5,000 and include a table of 10 plus a page in the celebratory book.
TO PAY BY CHECK — Click here to download and print an order form.
TO PAY BY CREDIT CARD — Send an email to basilepaulm@gmail.com containing the following information:
Your name, company or organization if applicable, address and phone number
— AND —
The number of tickets and/or celebratory book pages you'd like to purchase
— OR —
If you'd like to be a sponsor. (A table of 10 and a celebratory book page are included)
We'll follow up with a Paypal invoice plus additional instructions.
We hope to see you on June 8!