Angie and Marie go to Basic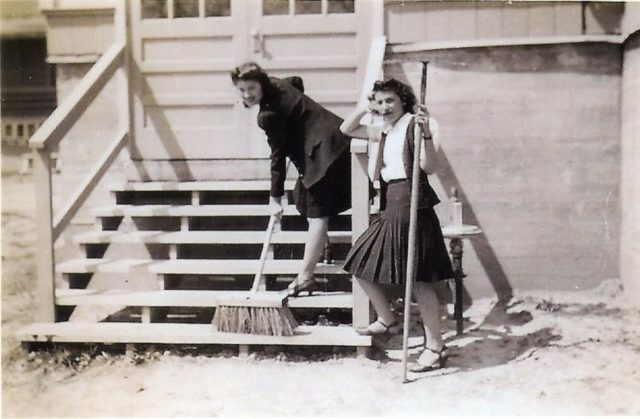 If you know anything about World War II, I'm sure you've heard of the Women's Army Corps (WACs), Women Accepted for Volunteer Emergency Service (WAVEs), Women's Airforce Service Pilots (WASPs), Marine Corps Women's Reserve, Coast Guard Women's Reserve (SPARs), Army Nurse Corps and Navy Nurse Corps.
Then there were all the other women who did their part in their own way. I want to tell you about two of them: my mother and my aunt, Angie Grippo Magnine and Marie Chiappetta Grippo.