Ask the Expert
---
The Italian American Veterans Museum is proud to post a monthly memorabilia blog written by our curator, Steve Corbo. A military historian with more than 50 years of research under his belt, he has written articles on the subject and serves as the military consultant for Fra Noi, the Chicago-area Italian-American magazine. Submit your questions to info@iavmuseum.org, including a high-resolution photo of the memorabilia.
---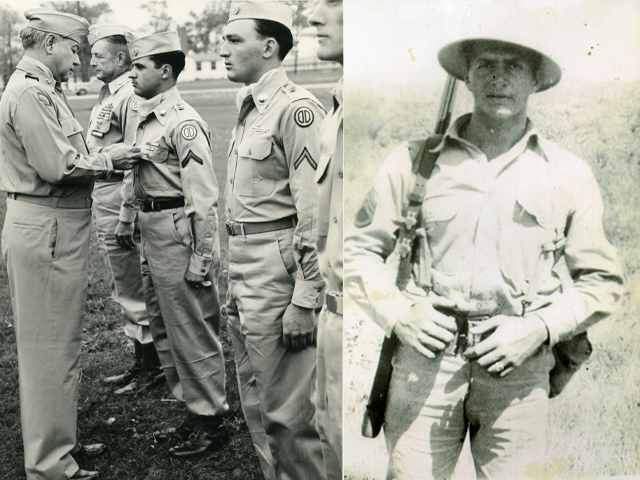 Sorting out Silver and Bronze Stars
Question: What's the difference between a Silver Star and a Bronze Star?
Answer: Our museum celebrates several Silver and Bronze Star recipients, including Army Sgt. James Orlando "Lon" Fornelli during World War II (right) and Army Pfc. John Puccini during the Korean War (left). Both medals are awarded for actions in connection with combat, but it's a matter of proximity and degree.
---

Army ribbons spotlight military service at a glance
Question: My father was in the Army during World War II and had these on his uniform. What do they mean?
Answer: Those are "ribbon bars" and they serve as a colorful shorthand resume of the wearer's military career. The ribbons pictured were custom-made in the post-WW II era and sewn on your father's uniform, unlike the standard "pin back" version issued by the military. Each of the bars is divided into three sections, and each section represents a medal earned during your father's time in the service.