Exhibit Highlights
---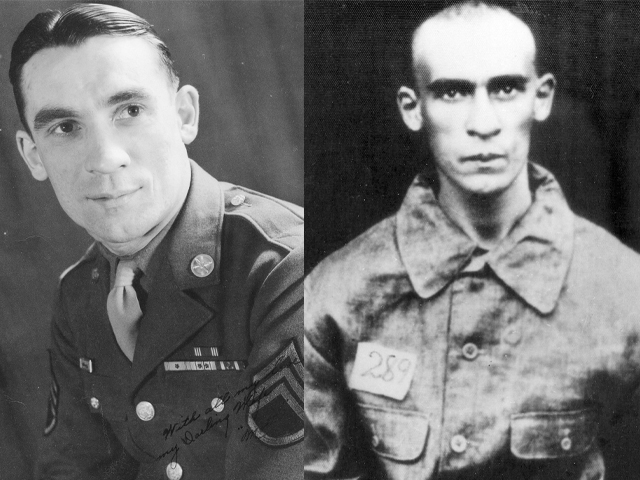 When Mario "Motts" Tonelli entered the Armed Forces in World War II, he was a strapping young fullback for the Chicago Cardinals, having completed a standout career with the Fighting Irish of Notre Dame. Four years later, when he returned from what was supposed to be a one-year tour of duty, he was emaciated beyond recognition, having survived one of the worst atrocities ever visited upon American troops.
Tonelli and more than 70,000 other starving and fever-ridden Filipino and American soldiers were forced to slog 70 miles through dense jungle and stifling heat by Japanese captors who killed any prisoner who lagged behind or paused to help a fallen comrade. By the time the infamous Bataan Death March was over, more than 10,000 had perished and the remainder were subjected to inhuman conditions and inconceivable brutality in prison camps until the end of the war.
Tonelli survived the ordeal thanks to a combination of physical and mental toughness that was rooted in his Italian upbringing. "I used to hear dago, wop, greaseball all the time, but my father told me to never mind it," he recalled. "Maybe that helped when the guards insulted us virtually every minute. I remembered my father always telling me that we had to do better because we were Italian."
For more highlights from our main exhibits, click here.