Museum Mourns the Passing of Its Founder
---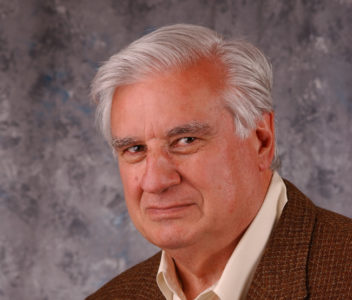 Anthony J. Fornelli lived the life of 10 ordinary men, and when he passed away on June 28 at the age of 83, he left a legacy that few can match.
A star halfback at St. Ignatius College Prep, he endowed a scholarship at his alma mater, funded the creation of an alumni lounge and spearheaded the renovation of the school's athletic facilities.
As an attorney, he was a mentor to many and the recipient of the Illinois State Bar Association's highest honor.
As a public official, he served at every level of local government from the Chicago Plan Commission to the Illinois Department of Financial Institutions, rubbing elbows along the way with mayors, congressmen and presidents.
As a businessman, he built not one but two empires, creating vast networks of currency exchanges and payday loan outlets, and representing his industry for decades in Springfield.
As chairman of Chicago's Festa Italiana for 18 years, he raised more than $1 million for charity and shared our vibrant culture with countless thousands of festa goers.
And as a community leader, he presided over the Justinian Society of Lawyers, Italian American Political Coalition, Joint Civic Committee of Italian Americans, Casa Italia and UNICO on the local and national level.
Manifest in every aspect of Tony's life was the irrepressible impulse to create. I've seen it with my own eyes on countless occasions.
When Fra Noi was on death's door, he and a brave band of community leaders assumed its debts and liabilities, buying time to nurse it back to health.
When Italian Americans were gerrymandered out of power on the congressional level, he and another group of leaders formed the Italian American Political Coalition to fight for a seat at the table.
With the Sacred Heart Seminary lying fallow for decades, Tony and yet another group of leaders hammered out a commitment with the Scalabrini Fathers that transformed the property into Casa Italia.
Inspired by the creation of endowed chairs in Italian American studies across the country, he threw his weight behind the creation of an equivalent at Loyola University in Chicago.
Moved by the loss of more than 2,000 World War II veterans a day, Tony brought into being a museum and a documentary in their honor.
At the Casa, there are bookshelves in the Cultural Center library, a stage at the festival center, and a bocce tournament that enlivens the grounds each summer because of Tony's efforts, influence and resources.
And appropriately enough, there will soon be a museum showcasing the spirit of Italian innovation at the Casa thanks to Tony's enthusiasm and vision.
He rarely flew solo on these missions, he never sought or expected credit, and he always poured his personal resources into each endeavor along with his heart and his soul.
Perhaps Tony's greatest gift was his ability to rally others to the cause. As someone who has flown with Tony on several of these missions I can tell you, when Tony issued a call to arms, there were few who could resist.
Why did he do it, time and time again? It's impossible to say. All I know is that our world is a much better place for it.
I'm so glad we were able to celebrate Tony's life and accomplishments at the veterans museum's June 8 gala. We surrounded him with so much love and admiration that night; it filled his heart for the rest of his days. There was no more fitting way to usher him to his final reward.
With Tony gone, those who knew and revered him now have a choice to make. In his acceptance speech, he called upon us to advance the projects that he worked so hard to create and move forward. I'm all in. How about you?
— Paul Basile
Click here to find out more about Tony's remarkable career.