News You Can Use
---

VA expands access to COVID vaccines
Jesse Brown VA Medical Center can now provide COVID-19 vaccines to all Veterans, spouses, widows and caregivers. There are no restrictions on age, health conditions, employment or type of discharge from military service.
Veterans who currently get their health care from the VA can make a vaccine appointment by contacting their care team or calling 312-569-5801. Veterans who do not currently get health care from the VA and their spouses, widows and caregivers must visit the Jesse Brown VA Medical Center or any of the four community-based outpatient clinics to complete a short registration process. For help with the registration process, call 312-569-5801.
Once the registration process is complete, an appointment can be made to get the vaccine. Same-day appointments may be available, depending on the schedule for the day. Vaccine appointments are available Monday thru Saturday from 8 a.m. until 4 p.m., with evening appointments available on Wednesdays. Vaccines are provided at the Jesse Brown COVID vaccine clinic at 2215 W. Harrison Street in Chicago and at the Adam Benjamin, Jr. VA Outpatient Clinic at 9301 Madison Street in Crown Point, Indiana.
For directions to the Jesse Brown vaccine clinic, click here.
---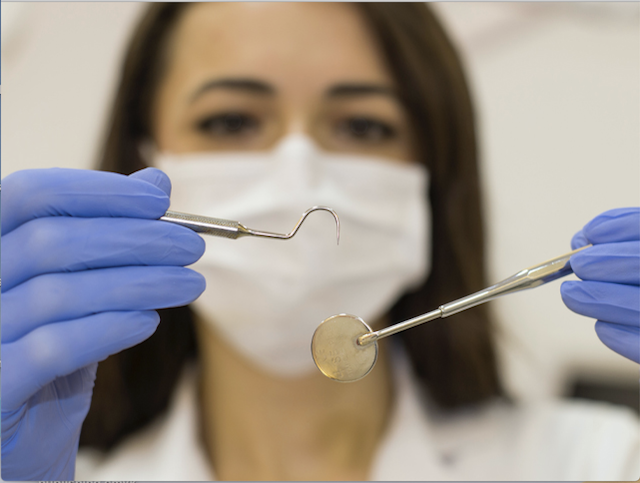 Support a dental bill with teeth!
Congress is currently considering H.R. 914, known as the Dental Care for Veterans Act. The Italian American Veterans Museum encourages you to urge your U.S. representatives to co-sponsor and support this bill.
At present, Veterans can only receive dental care if they are permanently and completely disabled due to a service-connected incident, have a service-related dental condition, or have a service-related medical condition that is affected by their dental condition.
The purpose of H.R.914 is "To amend title 38, United States Code, to require the Secretary of Veterans Affairs to furnish dental care in the same manner as any other medical service, and for other purposes."
The bill replaces H.R.96, which stalled in subcommittee in 2019 and 2020. The current bill was introduced on Feb. 2, 2021, by Rep. Julia Brownley (D-CA), then referred to the House Committee on Veterans' Affairs, where it has attracted 30 co-sponsors. More co-sponsors are crucial for the bill to survive.
To learn more about the bill, click here.
For a list of current co-sponsors, click here.
To find your representative by zip code, click here.
Once you're on your representative's page, click on his or her name to get to his or her website. Once you're there, click on Contact Us and share your support for the bill. Be sure to include the bill number in your communication.
— Felicia Reilly
---

Congress expands Agent Orange coverage
Veterans and their representatives have been advocating for many years to add additional presumptive conditions caused by Agent Orange exposure. As of January 1, 2021, the VA must now grant claims for three new presumptive conditions.
With the passage of H.R. 6395, NDAA 2021, Vietnam Veterans are now eligible to collect compensation for the newly added conditions of Bladder Cancer, Hypothyroidism and Parkinson's-Like symptoms if they were exposed to Agent Orange during their service in Vietnam. And because of the Nehmer decision (38 CFR § 3.816), if a veteran had previously filed for one of these conditions and was denied, they may now be able to get an effective date of when the original claim was filed with the VA. This is great news for over 83,000 veterans suffering from these medical conditions.
But the fight isn't over, since the VA has yet to add Hypertension to the Agent Orange Presumptive List. This impacts over 200,000 additional veterans who may have been affected by Agent Orange.
— Shane McNerney, Lake County Veterans Affairs Commission
For a downloadable PDF about the Lake County Veterans Affairs Commission, click here.
---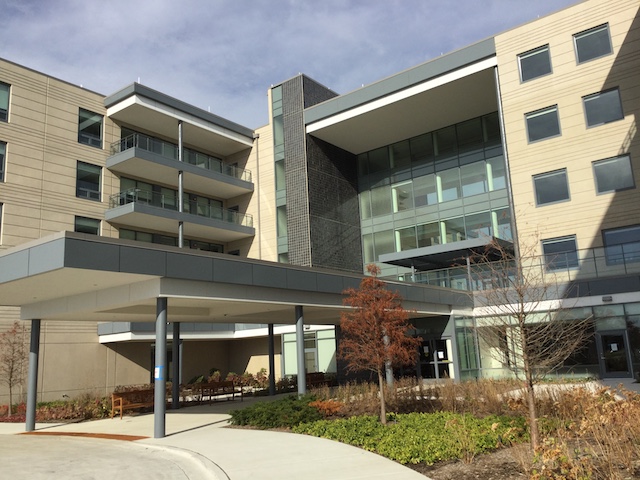 New Veterans' Home to open in Chicago
Applications are being accepted for the soon-to-be-opened Illinois Veterans' Home at Chicago. Located at 4250 N. Oak Park Ave., it's the first residential facility for Veterans in Northern Illinois and the only one in Chicago. All rooms are single occupancy and fully wheelchair accessible. Skilled care is available, including for Alzheimer's and dementia. Support services including laundry, dietary, maintenance and housekeeping are provided. Admission is open to honorably discharged Veterans with at least one day of active duty in the U.S. Armed Forces who meet Illinois residency requirements and who require skilled nursing care.
For details and to apply, call 773-628-5905.
---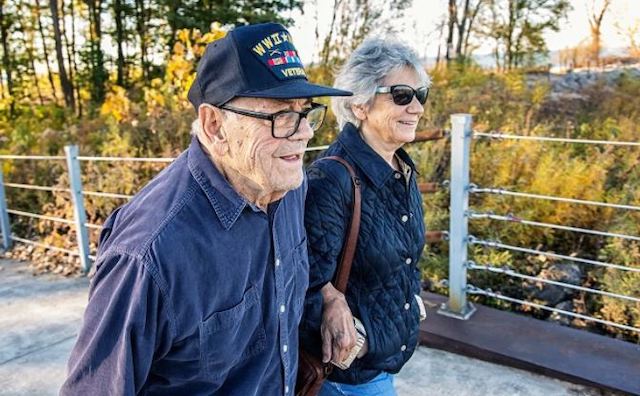 Do Veterans need Medicare?
The world of Veteran's benefits can be confusing, and it can be difficult to know how much coverage you really have. Supplementing your Veteran's healthcare coverage with a Medicare plan may be a good idea, especially because Veteran's Administration healthcare coverage can vary drastically from person to person and over time. The wellness website healthline.com takes an in-depth look at the Medicare plans, TRICARE, and VA Medical Benefits and how they all work together.
For details, click here.
---
One number for all your VA needs
1-800-MyVA411 serves all members of the Veteran community seeking information or assistance. Resources include COVID-19 general information and updates; health care eligibility and enrollment; VA benefits such as disability, compensation and pension, education programs, caregiver support, insurance, home loans, and burial headstones and markers; the nearest VA medical centers, benefits offices, or cemeteries; technical support for navigating VA.gov; and debt and payment options.
To reach a live agent for immediate assistance or connection to the right VA experts, Call 1-800-698-2411 and press 0.
---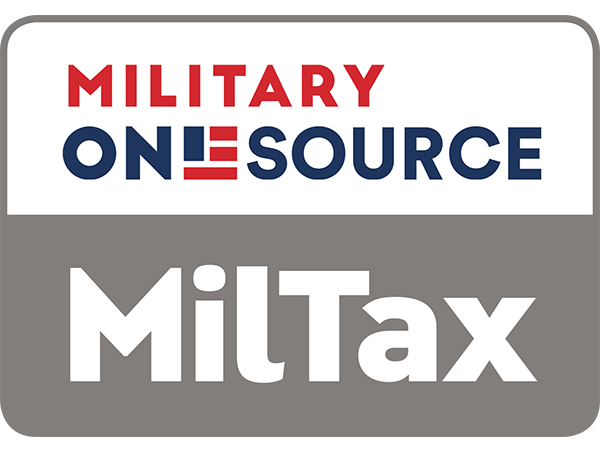 DOD offers free tax services
Military OneSource and the Department of Defense is offering a variety of free tax services to military members and some veterans. MilTax options include tax preparation and e-filing software, as well as personalized support through trained military tax consultants. The self-paced tax software walks you through a series of questions to help you complete and electronically file your federal return and up to three state tax forms.
For details, click here.
For other military-related tax information, click here.
---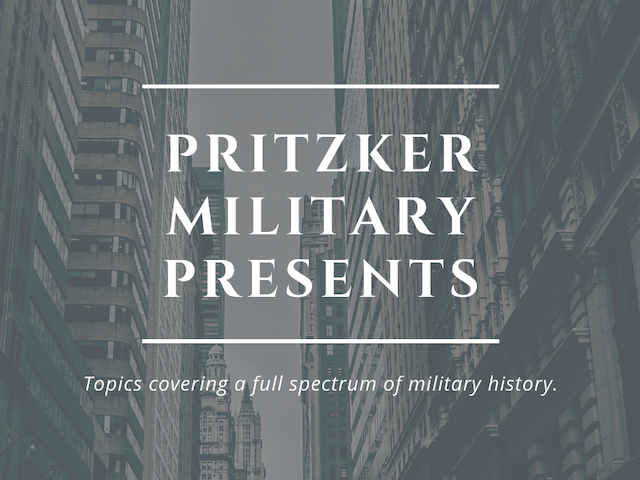 Pritzker dives deep with military experts
A new season of Pritzker Military Presents is now airing. Recorded largely in 2019, episodes explore a variety of topics across different eras. The programs feature top military historians and can be viewed on the museum's website and by tuning into WTTW on Saturday and Sunday mornings through March.
For a complete listing, click here.
---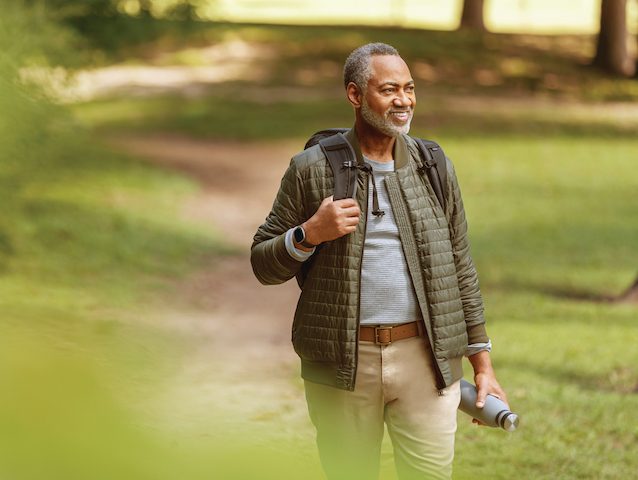 VHA, Fitbit team up to keep Veterans healthy
The Veterans Health Administration has launched a new initiative with Fitbit to help Veterans, caregivers and VA staff maintain health and wellness during the pandemic. The initiative provides current Fitbit users with free access to programs and services aimed at managing stress, improving sleep and increasing physical activity. The VA has contracted with Fitbit to initially provide 10,000 one-year free memberships to Fitbit Premium, which includes access to guided programs, workouts, mindfulness exercises, a wellness report and a health metrics dashboard. Participants will also have access to one-on-one coaching and guidance. The application deadline is Jan. 25.
For details, click here.
---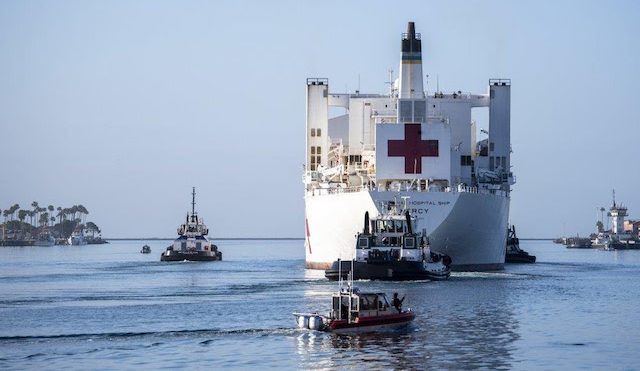 U.S. Navy deploys hope via hospital ships
In addition to defending our country, U.S. Navy Sailors frequently serve in humanitarian missions ranging from hurricane and earthquake relief, rescue at sea, refugee assistance, medical deployments, and more. The Navy was deployed to assist Japan after a 9.0 magnitude earthquake shook the island nation on Sept. 01, 1923, killing thousands of people and washing away entire cities in the ensuing tsunami. In the spring of 2020, the Navy's hospital ships USNS Comfort and Mercy were deployed to New York and California to aid in COVID-19 patient care.
For the rest of the story, click here.
---

Hines gears up to vaccinate Veterans
Hines VA Hospital will be opening a Saturday COVID-19 vaccine clinic starting Jan. 16. The hospital will be calling Veterans in the following categories to set up appointments: Veterans 85+ years old, dialysis patients and chemotherapy patients; organ transplant recipients; homeless veteran program participants; inpatient spinal cord center, community living center and residential care facility residents; and Hines VA employees. Vaccinations will be administered by appointment only. As vaccines become available for more groups of Veterans, VA care teams will reach out to schedule vaccinations. To make an appointment, call 708-202-2707 or 708-202-7000.
For more about VA COVID-19 policies and activities, click here.
For answers to frequently asked questions about COVID-19, click here.
---

VA offers debt relief options and a new online resource
Many Americans are experiencing financial hardships because of the pandemic, and veterans are no exception. The VA Debt Management Center has relief options available to help manage VA benefit debt. Those include establishing or adjusting a repayment plan, requesting a waiver, submitting a compromise offer, and requesting a temporary hardship suspension. A new online tool is available to view debt letters, history and repayment options.
To visit, click here.
---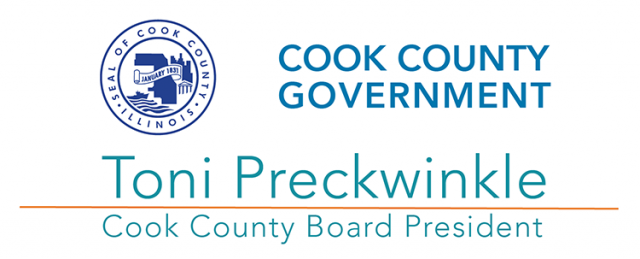 Cook County Launches Veterans Affairs newsletter
The Cook County Department of Veterans Affairs has launched a quarterly newsletter that provides veterans with useful information on a variety of topics. Their inaugural newsletter spotlights a county program aimed at assisting veterans who have become involved in the legal system and another that is helping residents resolve eviction, foreclosure, debt and tax deed issues. The e-blast also announced this year's cost-of-living adjustments to veteran's benefits and plans to reduce Metra fares and extend PACE services.
To sign up for the e-blast, click here.
---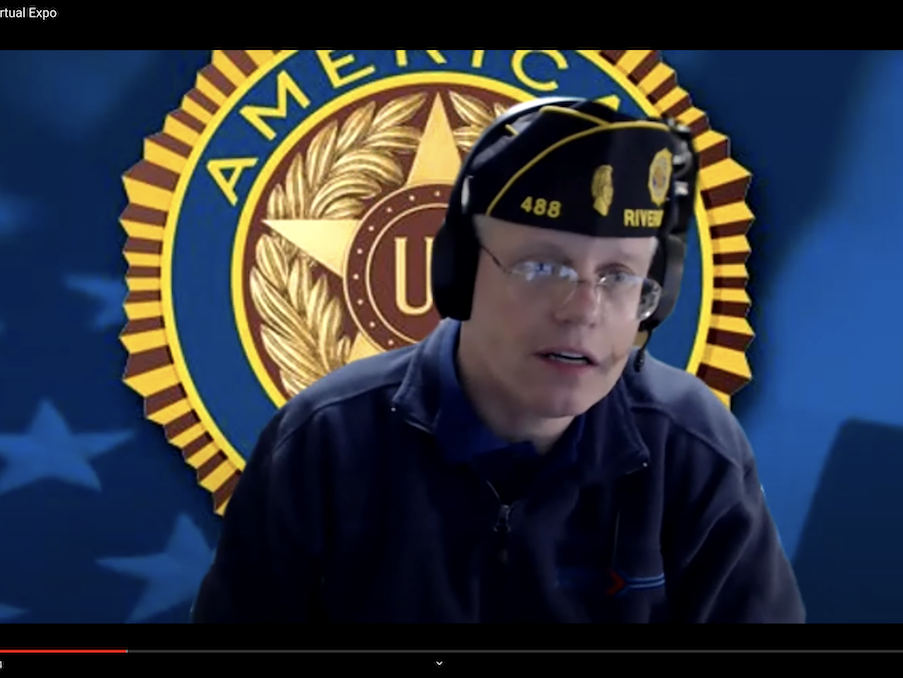 CVB stages top-notch Virtual Expo
The Combined Veterans of Berwyn staged a trailblazing Virtual Expo earlier this month, showcasing more than four dozen government agencies, non-profits and businesses that provide services and information to veterans and others. The expo ran from 10 a.m. to 6 p.m. on Saturday, Sept. 12, with representatives being given 10 minutes to state their case. The event was live-streamed on Facebook and YouTube and archived for future viewing.
To view the entire expo, click here.
Representatives from these organizations made presentations in the course of the day in roughly the following order:
Hines VA Hospital Suicide Prevention
Hines VA Hospital Patient Advocate
Hines Fisher House
Help Heal Veterans
Oak Park Vet Center
Berwyn Public Library
Bodyworks for Vets
Veterans Assistance Commission of Cook County
American Legion Post 488 – Riverside, IL
Midwest Shelter for Homeless Veterans
Home Instead Senior Care
Humana
Illinois AMVETS Post 98
America Cares Too
Italian American Veterans Museum
Mankind Project Chicago
MDS Systems Safety Training
Pace Suburban Bus
JenCare
Pets for Vets Chicagoland
Pritzker Military Museum & Library
Road Home Program at Rush
Soul Harbor Ranch
Volunteers of America of Illinois
Veterans For Unification
Illinois Chess Vets
PAV YMCA
Oak Street Health
HonorFlight Chicago
RTA Chicago
Veterans Smile
Illinois Joining Forces
Illinois National Guard – North Riverside
Illinois State Police
Armed Forces Recruiter – N. Riverside
Chicago Veterans
---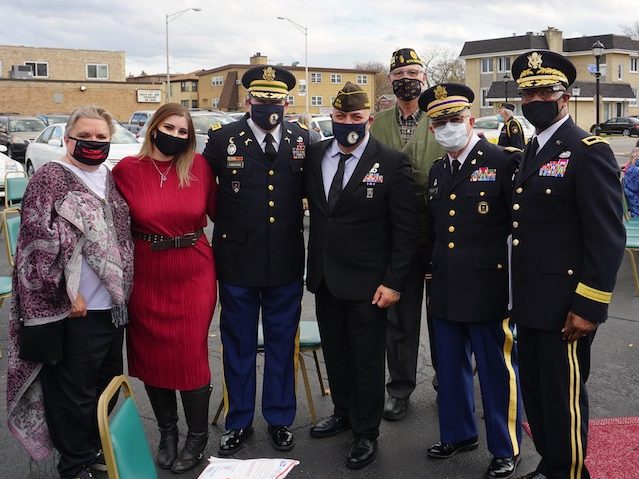 New Veterans Museum opens in River Grove
November 8, 2020, was a very special day in River Grove, Illinois. With the sun shining down on an unseasonably warm afternoon, the American Legion Post 335 and the Veterans of Foreign Wars Post 5979 dedicated the Chicagoland Combined Veterans Museum, Library and Honor Roll. What an amazing way to honor our Veterans.
In 2019, I became the Commander of American Legion Post 335, and the Adjutant for Veterans of Foreign Wars Post 5979, and that's when I put my plan into motion for our museum. My first "recruit" was Richard Wojewnik, a Marine and Gulf War Veteran. We charged on, gathering staunch supporters and fellow post members Shawn Schroeder, Barney Dufner, Salvatore Palazollo, Dave Ruiz, Gary Diamond, Ralph Remakle and Bert Patania. As the ideas developed, the Honor Wall and Library came into focus.
Together, we pitched the idea to fellow members of both posts as well as Mayor David Guerin and Public Works Director Brent Leder, and they enthusiastically came on board.
With Wojo's knack for Facebook, my skill for finding free stuff on craigslist, and the support of the posts, work started in January of this year. One thing led to another, and veterans, private sponsors, politicians and business owners all began to donate.
The museum is a beautiful collection of Veterans memorabilia and exploits and serves to preserve their stories for generations of future Americans. Museum members have been approached by family members who didn't know what to do with these items. They took an oath to always preserve the documents, uniforms, pictures and memories of these brave Veterans.
Our mission is to educate, increase awareness and create a greater appreciation for the dedication and sacrifice of those citizens in the defense of our Nation and liberty. To do this, our collection of military memorabilia highlights the exploits of all Veterans of all branches, eras and wars of the United States military.
As you look at the photos on the piano and curio cabinet, and all those on the Honor Roll, know that the larger photos are service members who paid the ultimate price. That's what we're all about: supporting our fellow Veterans, preserve the memory of those who have gone before us, and inspire future generations.
More than 120 attendees turned out for our grand opening. Music was provided by the 144th Army Band of the Illinois Army National Guard. The National Anthem was sung by Matteo Ribaudo (SP5, US Army).
The Pledge of Allegiance was led by Mr. Bernard Dufner (LCpl, US Marine Corps). The Invocation and Benediction were said by Cdr. Waldemar A. Kilian (US Navy, Ret). Speeches were made by Mayor David Guerin, BG Rodney C. Boyd and Col. Renato Bacci (U.S. Army, Ret). The Civil War encampment was provided by Ray Stripling (US Marine Corps). Our heartfelt thanks to all of the above and the many others who had a part in establishing, dedicating and supporting our Veterans Museum.
The museum is located at 8664 W. Grand Avenue in River Grove. Hours are currently by appointment only. To make a reservation, email me at  lorenzoafiorentino@yahoo.com.
— Major Lorenzo Fiorentino (Ret)
To view the grand opening ceremony, click here.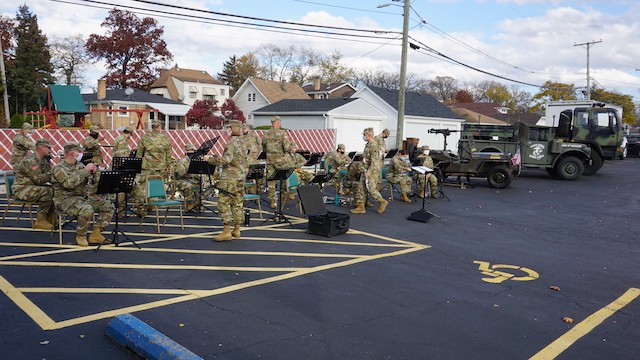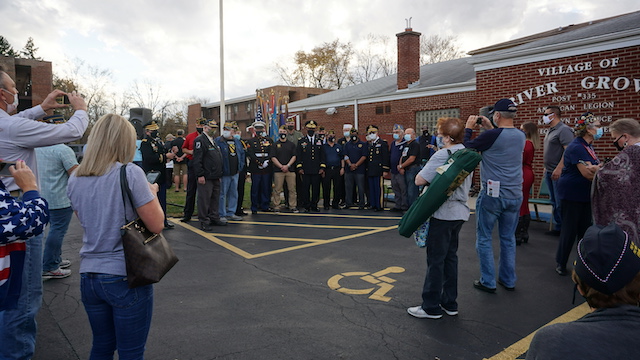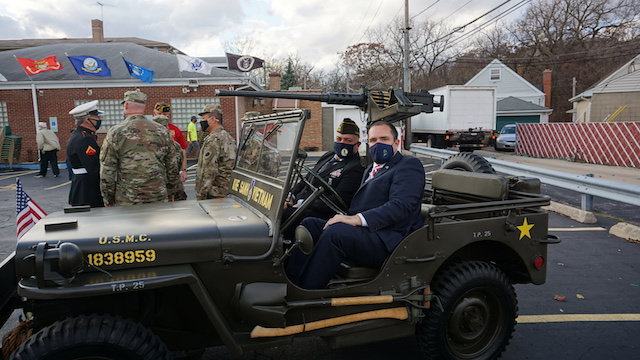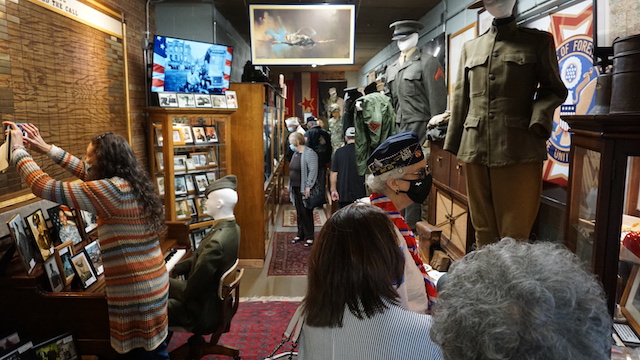 ---
VFW Post needs help with a bold move
Opting to advance rather than retreat during these challenging times, the Niles Memorial Post 3579 of the Veterans of Foreign Wars is readying a new home for occupancy. In existence for more than 85 years, Post 3579 has a proud history of assisting veterans and supporting a variety of causes within the community. "We're looking forward to continuing our good work at our new facility, but we're going to need financial assistance with our remodeling efforts," says Robert Fuggiti, Public Relations Officer and Demolition Supervisor for the post. You can donate to the cause through the post's GoFundMe campaign by clicking here, or by mailing a tax-deductible donation made out to V.F.W. Post 3579 to 6839 N. Milwaukee Ave., Suite 100, Niles IL 60714. You can also pay a visit to the post and make a donation in exchange for a variety of high-quality sinks, tables, cabinets and doors left over from the property's previous use as a medical facility. Call Bob at 847-921-8738 to make an appointment.