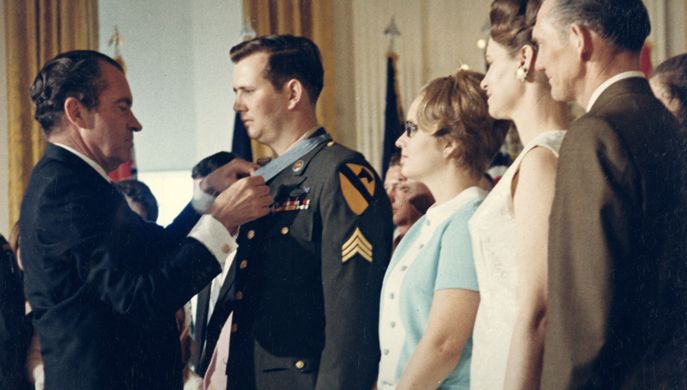 The Italian American Veterans Museum will host a presentation by Medal of Honor recipient Allen James Lynch on Monday, Nov. 14, at Casa Italia, 3800 Division St., Stone Park.
The event will take place at 7:30 p.m. in the Chandelier Room of the Community Center at the Casa.
A retired Army Sergeant, Lynch earned his Medal of Honor during the Vietnam War.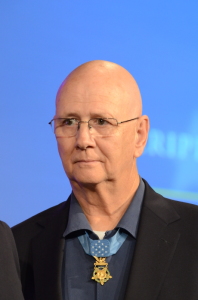 Lynch was a radio telephone operator for the 1st Cavalry Division on Dec. 15, 1967, when his company was overrun by numerically superior enemy forces near the village of My An. Observing three wounded comrades, he raced across 50 meters of open ground through withering enemy fire to administer aid and carry them to safety.
When his company was forced to withdraw, he stayed behind with the wounded, singlehandedly defending them against a merciless enemy assault for two hours until they could be evacuated.
Our nation's highest military decoration, the Medal of Honor has been bestowed upon only 3,469 out of the more than 40 million men and women who have served in the U.S. Armed Forces since the award was established during the Civil War.
Presented by the President of the United States in the name of the U.S. Congress, the Medal is awarded for "conspicuous gallantry and intrepidity at the risk of life, above and beyond the call of duty, in action, involving actual conflict with an opposing armed force."
The Nov. 14 presentation will be introduced and moderated by IAVM Memorabilia Curator Steve Corbo.
Admission is free but seating is extremely limited, so reservations are required. Call 708-338-0690 to reserve your seat.
The Italian American Veterans Museum is located on the third floor of the Office Center at Casa Italia. The museum will be open for one hour before and after the presentation.
Click here for a downloadable PDF.
Click here for directions to Casa Italia.