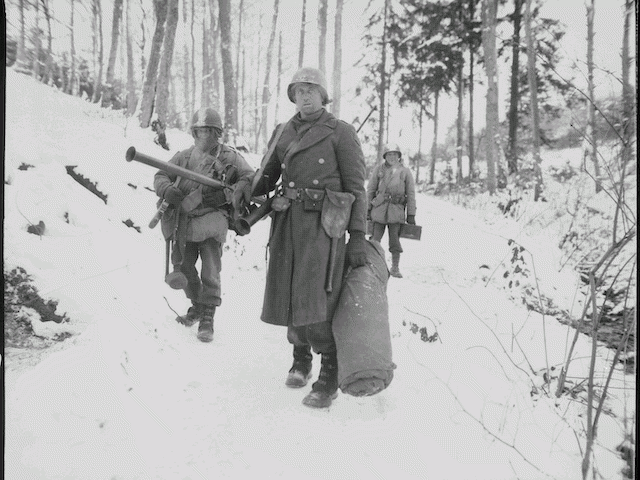 The Battle of the Bulge
By late Fall 1944, British, Canadian and American troops had cut across France, liberated Paris, pushed into Belgium, and crossed the German border. So swift and complete was the Allied advance, the prevailing thought was the war in Europe would be over by Christmas of that year.
Completely unknown to the Allies, the Germans had massed almost 250,000 men and some 1,000 tanks opposite their positions in Belgium's Ardennes Forest. The objective was to attack through the lightly defended American lines, drive all the way to Antwerp and cut the British and American forces in two.