---
The Italian American Veterans Museum sheds a human light on major military conflicts by focusing on the brave men and women who served in defense of their country. Here are just a few of the stories spotlighted in our main exhibits:
Hometown Heroes
Modern Gladiator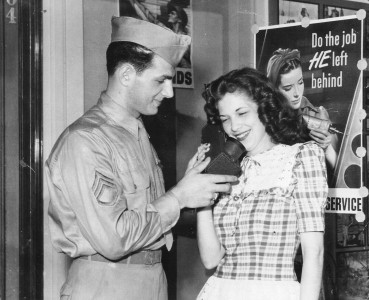 James Orlando "Lon" Fornelli was a frequent volunteer at the Italian Cultural Center and a legendary dancer and singer. It wasn't until his family read about him in "Shots Fired in Anger" by Lt. Col. John George that they learned "the rest of the story." As it turns out, during World War II, Sergeant James Fornelli was one of the heroes of Guadalcanal. When his platoon came under repeated sniper attacks, he went out into the jungle alone, exposing himself to enemy fire to identify the location of the snipers, then eliminating the threat. All told, Fornelli felled 13 snipers. Lt. Col. George described him as "a throwback to the best of his ancient Roman ancestors." Like other highly decorated heroes of World War II, he toured the country selling war bonds after he completed his tour of duty in the Pacific. His son Jerry describes him as a man whose strength of character was matched by his humility. "My dad wasn't the kind of guy who talked about his war experiences," Fornelli says. "But he was a hero to all of us."
World War II Home Front
Cloud of Suspicion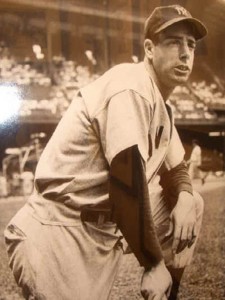 In 1942, a panic gripped America and hundreds of thousands of Japanese Americans and thousands of Italians living on the coasts were either relocated or incarcerated in remote internment centers. Throughout the nation, 600,000 Italians who were not yet citizens of America were required to register as enemy aliens, and their liberties were often severely restricted. While Joe DiMaggio was tearing up baseball diamonds across America, his parents were placed on travel restrictions. And renowned tenor Ezio Pinza was held on Ellis Island for three months based on FBI allegations that he was transmitting secret messages to enemy agents by altering his voice during performances. In Chicago, federal agents raided the Italian American Chamber of Commerce office, seizing files and equipment and interrogating the group's leaders.
World War II Battle Front
To Hell and Back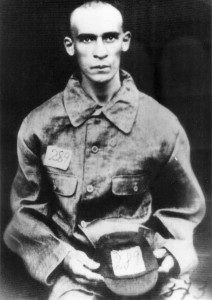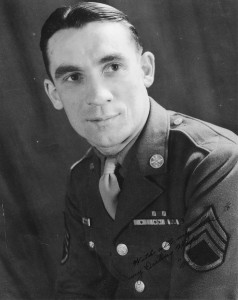 When Mario "Motts" Tonelli entered the Armed Forces in World War II, he was a strapping young fullback for the Chicago Cardinals, having completed an All-American career with the Fighting Irish of Notre Dame. Four years later, when he returned from what was supposed to be a one-year tour of duty, he was emaciated beyond recognition, having survived one of the worst atrocities ever visited upon American troops. Tonelli and 23,000 other starving and fever-ridden soldiers were forced to slog 70 miles through dense jungle and stifling heat by Japanese captors who killed any prisoner who lagged behind or paused to help a fallen comrade. By the time the infamous Bataan Death March was over, 14,000 Americans were dead, and the remaining 9,000 were subjected to inhuman conditions and inconceivable brutality until the end of the war. Tonelli survived the ordeal thanks to a combination of physical and mental toughness that was rooted in his Italian upbringing. "I used to hear dago, wop, greaseball all the time, but my father told me to never mind it, " he recalled. "Maybe that helped when the guards insulted us virtually every minute. I remembered my father always telling me that we had to do better because we were Italian."
Korean War
The Forgotten War
The veterans of the war in Korea often call it "The Forgotten War." It was staged with little fanfare and for the longest time the government refused to even call it a war. They called it a United Nations Police Action, but it required the service of 1.7 million Americans between 1950 and 1953, claiming the lives of nearly 37,000 of them.
What we like about this exhibit is the glimpse that it offers of the many different jobs that make up a war effort. We're not just talking about soldiers on the battlefield and generals in their offices, and we're not just talking about the country in which the war is taking place. For example:
Rich Morbidoni was a hospital corpsman who took X-rays and handled medical records. For example:
Joe DiFranco was an anti-aircraft artillery instructor in Texas.
Italo Bove was an infantryman who saw action in Korea and served as a cook afterward.
Ralph Imbrogno was a combat engineer who built roads, bridges and drainage systems in Korea.
And Ralph Imbrogno was a corporal in the Army during the Korean War.
Geno Renda drove a supply truck in Germany.
Vietnam War
Hell on Earth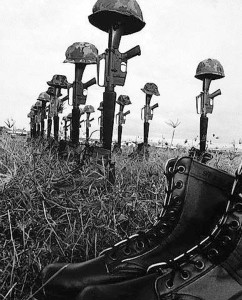 The Vietnam War was different from any other war America had previously fought. A literal hell on earth, there were no front lines and it lasted longer than any other military conflict before it. It was fought in the jungle, where you had to constantly battle nature along with the enemy. And never before in our country's history did the American people treat our veterans so shamefully when they came home. It's no wonder that so many of our soldiers walked away as soon as they could, left everything behind, and never looked back. It's no wonder that so many of our soldiers walked away as soon as they could, left everything behind, and never looked back. Still, we have several riveting stories to tell from that terrible conflict.
The Last Full Measure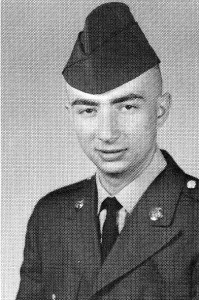 In the early morning hours of May 27, 1968, Private Larry Caravetta's Army battalion came under intense rocket and mortar fire from a large North Vietnamese force. A cannoneer for the battalion, Caravetta was an inspiration to his comrades as he expertly shifted ammunition, prepared powder charges, and exposed himself to direct enemy fire to take out a recoilless rifle unit. Caravetta was mortally wounded later in the engagement, earning a Bronze Star, Purple Heart and Good Conduct Medal for his bravery. Per tradition, the family was given one of the spent shells from the 21-gun salute at his burial in Arlington National Cemetery. "That's what really got to me," his brother Rick says. "I can't even watch a 21-gun salute on television anymore, it just breaks me up."