The Italian American Veterans Museum sheds a human light on major military conflicts by focusing on the brave men and women who served in defense of their country. Here are just a few of the stories spotlighted in our main exhibits:
A Nation Divided
Garibaldi's American connection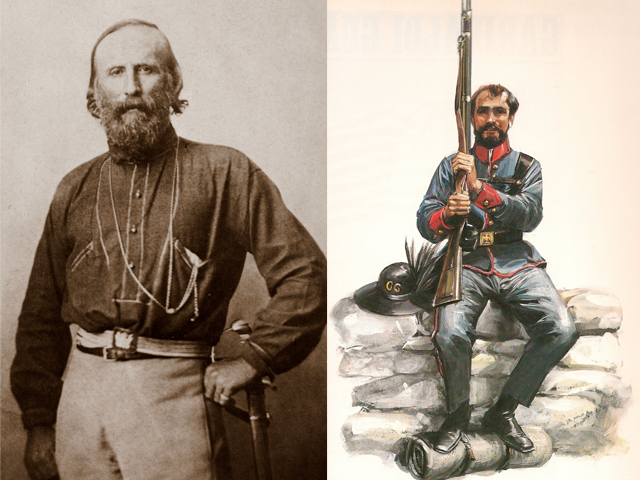 Giuseppe Garibaldi, the legendary leader of the Italian unification movement known as the Risorgimento, was a staunch supporter of the Union during the Civil War. At the beginning of the war, President Lincoln offered Garibaldi command of a division, but duty called back in Italy. He later wrote to the beleaguered president, "If wars should, by evil chance, continue in your country, I will overcome all obstacles which hold me back, and I will hasten to come to the defense of that people which is so dear to me."
Although Garibaldi was never able to cross the Atlantic and fight on behalf of the Union, his name became a battle cry of the Garibaldi Guard, a regiment of volunteers also known as the 39th New York Infantry. A polyglot group of 830 soldiers, including Germans, Hungarians, Swiss, French, Spanish, Portuguese and 50 Italians, the Garibaldi Guard was one of the most picaresque units in the Union Army. In their distinctive blue and red uniforms with feathered caps, they served with honor in several battles, from the First Bull Run to Appomattox, sustaining heavy casualties.
Hometown Heroes
Modern Gladiator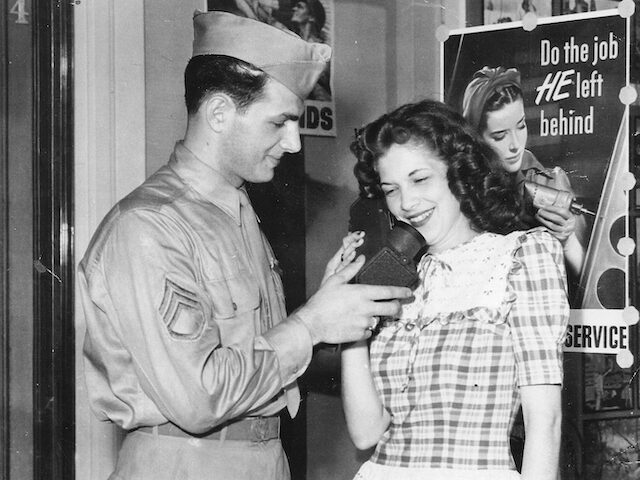 James Orlando "Lon" Fornelli was a frequent volunteer at the Italian Cultural Center and a legendary dancer and singer. It wasn't until his family read about him in "Shots Fired in Anger" by Lt. Col. John George that they learned "the rest of the story." As it turns out, during World War II, Sergeant James Fornelli was one of the heroes of Guadalcanal. When his platoon came under repeated sniper attacks, he went out into the jungle alone, exposing himself to enemy fire to identify the location of the snipers, then eliminating the threat. All told, Fornelli felled 13 snipers. Lt. Col. George described him as "a throwback to the best of his ancient Roman ancestors." Like other highly decorated heroes of World War II, he toured the country selling war bonds after he completed his tour of duty in the Pacific. His son Jerry describes him as a man whose strength of character was matched by his humility. "My dad wasn't the kind of guy who talked about his war experiences," Fornelli says. "But he was a hero to all of us."
World War II Homefront
Cloud of suspicion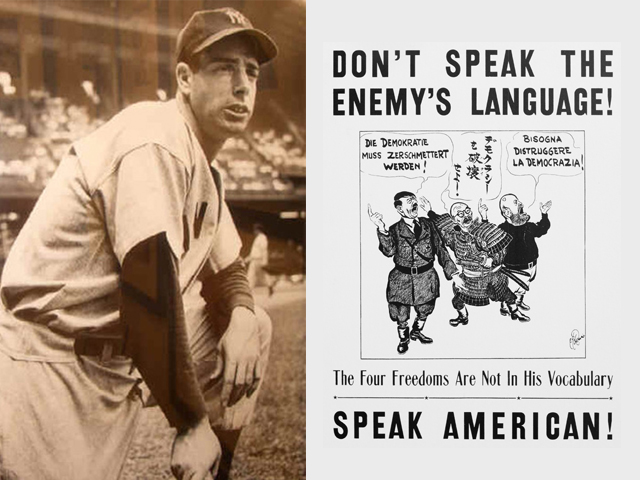 In 1942, a panic gripped America and hundreds of thousands of Japanese Americans and thousands of Italians living on the coasts were either relocated or incarcerated in remote internment centers. Throughout the nation, 600,000 Italians who were not yet citizens of America were required to register as enemy aliens, and their liberties were often severely restricted. While Joe DiMaggio was tearing up baseball diamonds across America, his parents were placed on travel restrictions. And renowned tenor Ezio Pinza was held on Ellis Island for three months based on FBI allegations that he was transmitting secret messages to enemy agents by altering his voice during performances. In Chicago, federal agents raided the Italian American Chamber of Commerce office, seizing files and equipment and interrogating the group's leaders.
World War II Battle Front
To hell and back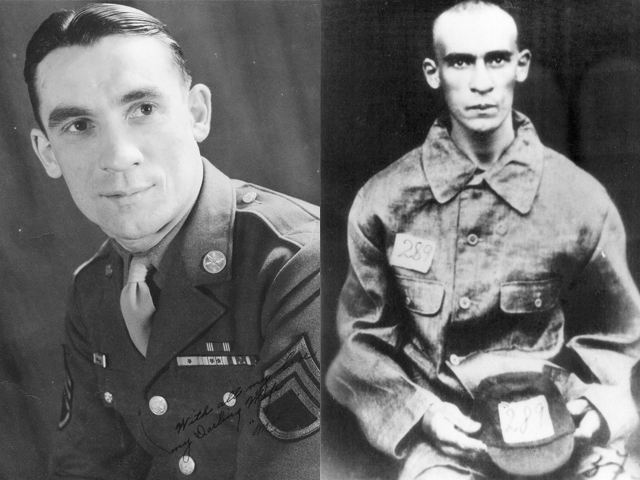 When Mario "Motts" Tonelli entered the Armed Forces in World War II, he was a strapping young fullback for the Chicago Cardinals, having completed a standout career with the Fighting Irish of Notre Dame. Four years later, when he returned from what was supposed to be a one-year tour of duty, he was emaciated beyond recognition, having survived one of the worst atrocities ever visited upon American troops.
Tonelli and more than 70,000 other starving and fever-ridden Filipino and American soldiers were forced to slog 70 miles through dense jungle and stifling heat by Japanese captors who killed any prisoner who lagged behind or paused to help a fallen comrade. By the time the infamous Bataan Death March was over, more than 10,000 had perished and the remainder were subjected to inhuman conditions and inconceivable brutality in prison camps until the end of the war.
Tonelli survived the ordeal thanks to a combination of physical and mental toughness that was rooted in his Italian upbringing. "I used to hear dago, wop, greaseball all the time, but my father told me to never mind it," he recalled. "Maybe that helped when the guards insulted us virtually every minute. I remembered my father always telling me that we had to do better because we were Italian."
Korean War
Holding Hill 812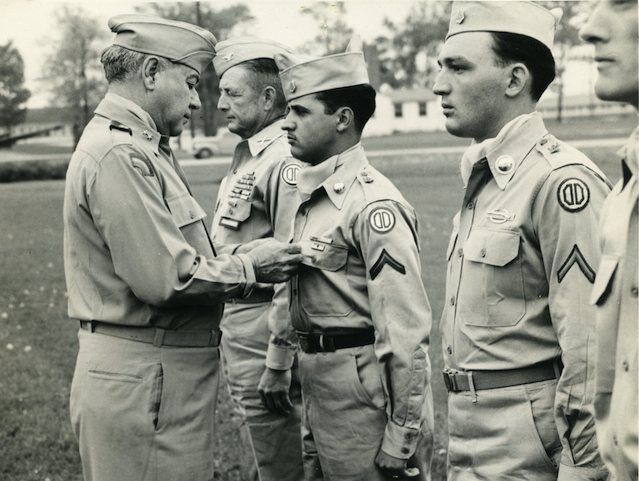 They called him Johnny Bella because of his good looks and his gift for making people laugh. When John Puccini and several of his pals shipped off to serve in the Korean War, his true love, Violet, was left to worry if the light had gone out of her life forever. On one particular gut-wrenching night of combat, she had cause for concern.
While serving as a watchman atop Hill 812 on September 21, 1952, Army Private First Class Puccini and his five comrades hunkered down as the enemy overran their unit's position during an evening raid, leaving the Observation Post crew isolated in their bunker. Thrusting their weapons through cracks in the bunker and firing, the enemy seriously wounded two.
Barricading the door and battling back, the crew stuck to their posts until friendly forces recaptured the hill the next day. Dodging enemy fire, Puccini and his comrades raced up and down the hill to rescue the wounded. On the way down with the second casualty, a mortar round exploded nearby, wounding two more, but Puccini and the others soldiered on, earning Bronze Stars in the process.
Violet welcomed her Johnny Bella home with open arms, and most of his pre-war pals made it back safely, too.
Vietnam War
Deep In-Country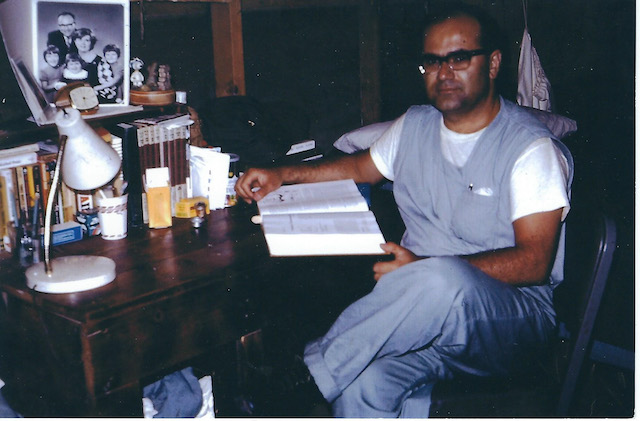 The gunshot victims at Cook County Hospital couldn't possibly have prepared Dr. Paul Rubino for the casualties that came in that December night near Da Nang. Thirty-eight Marines in a truck had hit a mine that blew them 20 feet in the air before crashing to the ground and exploding into flames.
The severely wounded were brought in by helicopter — arms and legs shattered, spines crushed, chests caved in, intestines shredded — indescribable. The docs went to work in teams of two or three, in six ORs with two or three litters each, taking the worst first. They toiled non-stop for four days, stabilizing the soldiers for transfer to the U.S.S. Sanctuary.
After that, everything else seemed routine. An endless stream of casualties arrived by Medevac and were dosed with antibiotics and pain meds, stabilized as much as possible, and moved on. Off duty, an MP guard drove Lieutenant Commander Rubino to the provincial hospital in town to help train surgeons there and operate on civilian patients. Nobody knew which ones were Viet Cong — pain knows no politics.
By late spring, when he rotated back to Great Lakes Naval Hospital, protest groups and the media had thoroughly vilified the American military in Vietnam, but Dr. Rubino will never forget the courage of the Marines and their medics.
For more moving, personal tales of Italian-American heroism, call 708-338-0690 to make an appointment to visit our museum.