In recent years, one of the most popular military collectibles has been the "challenge coin." Generally the size of a silver dollar, it comes in a variety of shapes and sizes, with each coin being unique and specific to an individual unit or organization.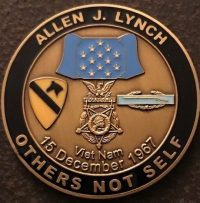 Challenge coins are usually presented by a military unit's commander as a show of appreciation for a job well done. They are also presented for special events such as completion of training, deployment overseas or an individual act of excellence, noteworthy enough to merit recognition. These serve to enhance morale, develop unit cohesion, and give the recipient a sense of belonging. Traditionally the presenter will conceal the coin in their right hand and pass it to the recipient in a handshake.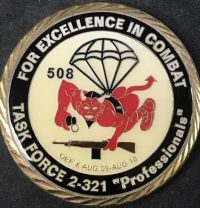 It is hard to pinpoint exactly when the first challenge coin appeared. For centuries, coins have been used to acknowledge the actions of soldiers and as a means of identifying membership in a group or organization. However, it was in the post-Vietnam War era that the challenge coin gained widespread popularity within all branches of the U.S. military.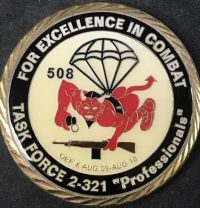 Today, just about every unit has their own challenge coin. The practice proved so popular it now extends far beyond the military. Most law enforcement agencies and fire departments as well as many other organizations have created challenge coins for their members.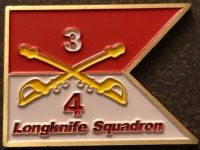 Perhaps the challenge coin gets its name from the traditional obligation that if you receive one you must always have it in your possession. If challenged by another member of your unit, it must be presented upon demand. This challenge will often take place in a drinking establishment and if you are unable to produce your coin, you buy a round of drinks for all members of your unit who are present. If you do present the coin, then the person who issued you the challenge buys the drinks!
Firmly established as a tradition within the U.S. military, its widespread use and endless variations make the challenge coin a natural among military and civilian collections.