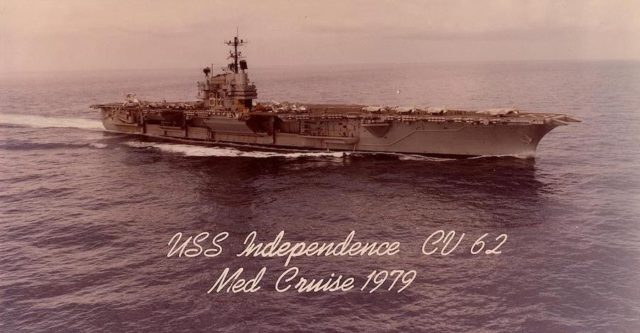 Having traveled the world during his six years in the Navy, Gerard Giudice's only regret is that he didn't make a career of it.
The middle of three children, Gerard Giudice was born in Oak Park and grew up in Melrose Park. His father, Ennio, was born in Naples, Italy, and his mother, Rosa, was born of Italian descent in London, England. Giudice fondly recalls traditional Sunday dinners together. "You didn't miss pasta day! Sunday at noon, 12:30 the latest, we had spaghetti and meatballs, we had mostaccioli, then we had a big bowl of meatballs, sausage, bracioles … it was great," Giudice recalls. His mother was a wonderful cook, and friends loved coming over. "My mom's lasagna and raviolis, those were the two best meals," he says.

Giudice graduated from Mount Carmel Grade School in Melrose Park and Immaculate Conception High School in Elmhurst. He attended Triton College for one semester but was unsure about his future. "I was thinking to myself, 'You know there's gotta be something more to it than just this,'" Giudice says. "'I'm gonna join the service.'"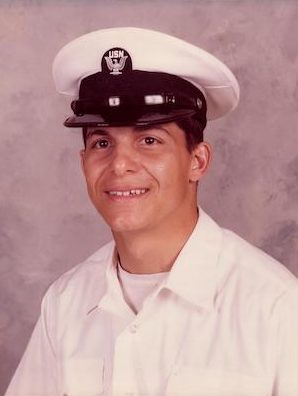 He enlisted in the U.S. Navy in December 1977 under the delayed entry program, "because I wanted to be home for the holiday," and left on Jan. 12, 1978. Giudice signed up for the "three by six" program: three years of active duty, two years of active reserve and one year of inactive reserve. "I joined the Navy because I wanted to see the world, and I did," he says.

Giudice flew to San Diego and boarded a bus for boot camp. "It was amazing because I'd never seen a palm tree before in my life," he says. After graduating from the 12-week course, Giudice came home on leave. Everybody wanted to see him because he was the only one among his family and friends to serve in the military. "They wanted to see me in my uniform," Giudice says. "I was the pioneer, the trendsetter."

Next, he flew to Treasure Island in San Francisco to attend "A" School for primary job training relating to his MOS (Military Occupational Specialty). When he joined the Navy, Giudice chose to become a Hull Technician. "They do the pipe fitting, they do the welding, they do the carpentry," Giudice says. "I love working with my hands, and that's how I chose that." One of the first skills he learned was firefighting. "Because when you're on a ship, you gotta know how to survive," Giudice says. "Everybody knows how to put out a fire."

After six weeks, Giudice transferred to San Diego for "B" School, technical training for the skills of his trade. He learned boiler work, sanitation, carpentry, metal work, damage control and everything else to keep a ship running out at sea. Giudice completed the 12-week course, received his assignment as a Hull Technician aboard the aircraft carrier USS Independence (CV-62) and deployed to Norfolk, Virginia.

His head filled with knowledge learned in classrooms and on make-believe ships, Giudice was ready and eager to work. "I'm walking down this pier and I'm looking at this ship towering over me, and I'm thinking, 'What did I get myself into?'" Giudice says. "I'm like 'Holy moly!' I mean, it was just — it was scary in one regard, and it was breathtaking in the other." Giudice soon realized performing a task in school was one thing, but doing it aboard a ship was another. "When I got there, I didn't know anything. Now, it's real life. Now, you're in the trenches," he says. "You're going to be welding downstairs in the boiler room, 1,200 pounds of steam, and you're going to be doing it, so I knew nothing."

Giudice worked on daily maintenance and was responsible for keeping the ship in top running condition. "That's all we did was fix things that broke," he says. There were five different shops, with Giudice rotating among them every three months. "That way, you got the feel for everything that you needed to do on that ship," he says.

Giudice was stationed on the USS Independence for two-and-a-half years. By the time he completed active duty, he knew that ship like the back of his hand. "You really learn it quickly because it's survival," Giudice says. "I say that tongue-in-cheek because there was no war going on, but we had to be able to get around the ship safely."

As the flagship of the Seventh Fleet, the Independence traveled all over the world. It was like a floating city, with 3,000 sailors in addition to the air wing of 2,000 pilots and plane mechanics. "The main thing a ship does that size, it's an aircraft carrier, flight operations," Giudice says. "Keeping the peace, letting everybody know, 'Hey, we're here. Don't mess up.'"

Only essential personnel were allowed on the flight deck as planes took off and landed, but the action could be seen via closed-circuit television. Most flights went smoothly, but accidents occurred and pilots lost their lives. Giudice remembers one instance when he was working down below, and, out of the blue, he heard an explosion and felt the ship tremble. "All of a sudden, 'General Quarters' is sounded — everybody to their battle station because there was a problem," he says. Tragically, a plane crashed at the fantail of the ship, killing the pilot. The point of impact was caved in. "We repaired that out to sea," Giudice says. "We had to put new metal on there and weld it up."

Giudice's dream of seeing the world came true. While in California, he saw the sights in San Diego and San Francisco. While cruising along the East Coast of the United States, he stopped in Boston and Florida, then Cuba and Guantanamo Bay, before heading out to the Mediterranean. European ports included Barcelona, Malaga, Cannes, Monte Carlo, Nice, Sicily, Genoa, Athens and Naples. He also visited Nazareth, Jerusalem, and Tel Aviv. "I've been all over," Giudice says.

His father's family lived in Naples, so when the ship stopped there for a week, Giudice requested leave. "I took off and went to grandma's house," Giudice says. "She was over the top to see me." He brought a friend along with him. "Oh, we ate like kings! Oh my God, the food!" He visited with aunts, uncles and cousins. "Every night, we were at somebody else's house having something to eat: the wine, the food, the pasta, the cheeses … Oh, my God!"

Giudice was discharged as an E4 in December 1980 and went into the active reserves. He and his wife, Nicolina, have two children and two grandchildren. For the past 25 years, Giudice has been employed as a project superintendent for MTI Construction Company.

Reflecting on his time in the Navy, Giudice says, "It was the best experience I could ever have had. If I had to do it all over again, I'd do it exactly the same way except for one thing: I would have stayed in."

Reprinted with permission from Fra Noi. (Copyright 2021) To learn more, click here.
Linda Grisolia is a longtime Fra Noi correspondent, having contributed Onori and War Stories features over the years. She is a proud founding member of the Italian American Veterans Museum at Casa Italia and is a member of the board of directors. Many of the Italian-American veterans she interviewed for the Fra Noi were featured in the documentary, "5000 Miles from Home", which aired on Channel 11. As a child, she remembers paging through her grandpa's Fra Noi newspaper, fascinated with the Italian words, never dreaming that one day she would be a correspondent for that wonderful publication.